The purpose of the smart actions is to empower your team. Out of Office (OOO) emails you receive can be leveraged with a few smart actions and can turn into calls.
Here are a few things you can set up via the smart actions:
Mark the email as read
Mark the email never as important
Send a reply template when the lead returns
Send a new campaign to the alternative contact mentioned in the OOO message.
Here is an example of how you could set up your smart actions: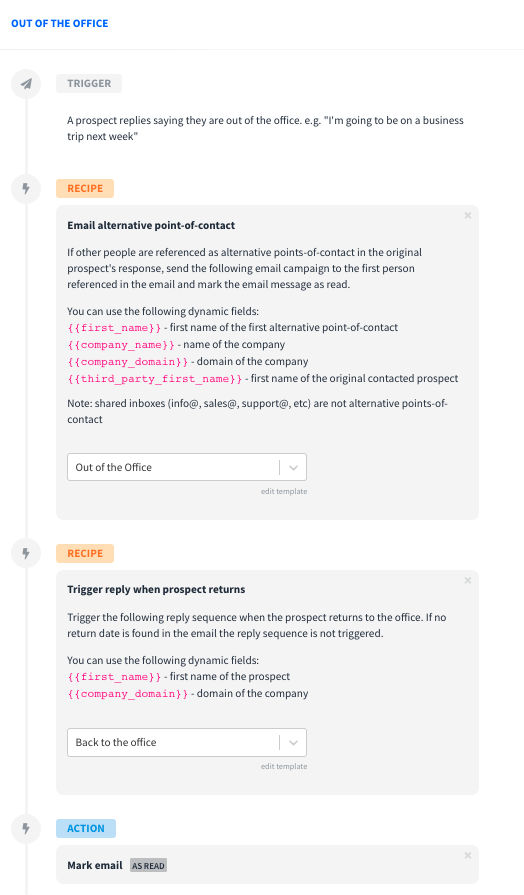 If you want to learn more about the reason we set up this action, view the article where we discuss this in detail:
http://blog.amplemarket.com/how-we-leverage-out-of-the-office-responses-to-generate-more-meetings/