Push contacts to Pipedrive by sending JSON with data
By selecting this option your integration is totally customizable on your end. One idea is to use the labels generated by Amplemarket to define what goes into your CRM. You can find that option by going into Account Settings Integrations Send JSON with data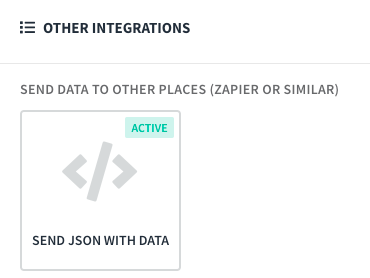 From there, you can select 2 options:
Push all new contacts - this means all the leads that have been added to campaigns can be added to your CRM.
Push only contacts that replied - this way you can select that only contacts that have replied go to your CRM. Further this means that you can select the data going to your CRM depending on the label that Amplemarket applies.
Customize your integration via Zapier
You can then customize your integration via Zapier. This way you can define what type of information you want to send from Amplemarket. For example you can send only the leads that have the label interested in that case your Zap will look like this: