If you want to use leads from the Customer Profiles you created, there are two ways you can do it. Both of which will count to your credit usage. You can either add them to a campaign or extract them to a csv.
1. In the right panel hover over the magnifying glass -- click Customer Profile then select the Customer Profile you which to extract leads from.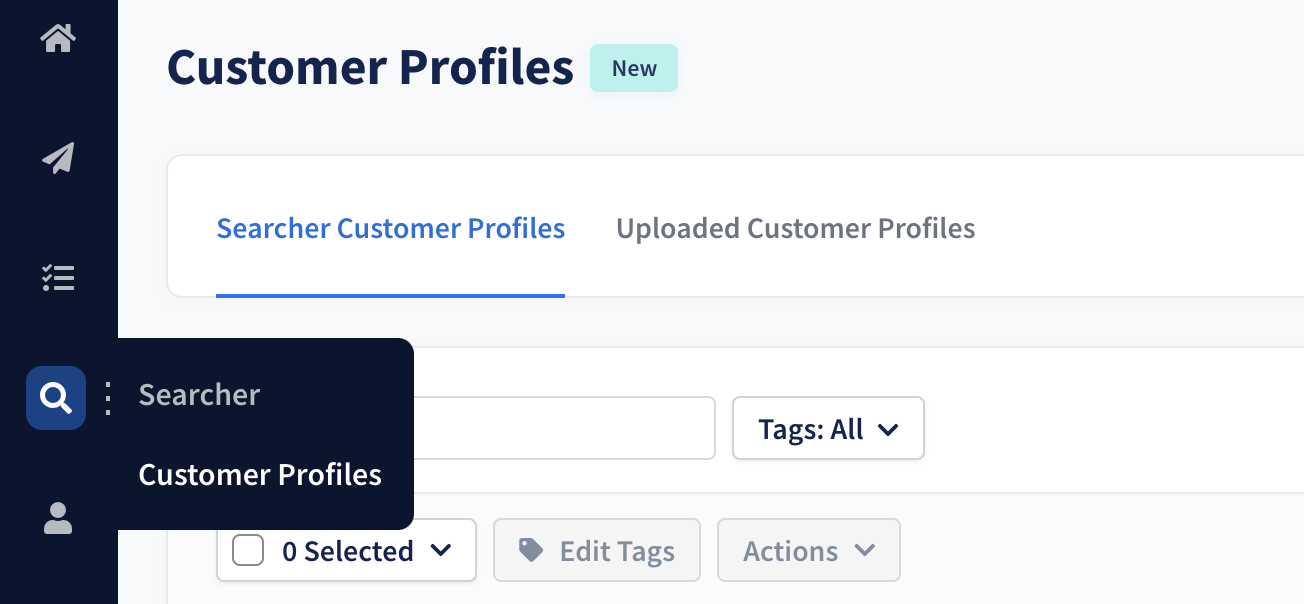 2. Within your Customer Profile you can select either individually, which leads you want to contact, by pressing the Checklist Button next to the name of the lead. Alternatively you can do a bulk selection.
3. Once you have selected all the relevant leads, you are ready to either Extract them to a csv or add them to a Sequence. To extract the leads, click on the "actions" dropdown and select "Export to CSV".
4. If you want to start a campaign directly from the Customer Profiles, you can press the button Start Sequence which will mean you can directly use the leads selected with a campaign of your choice.