What is it?
Contact tracking is a new feature in Amplemarket that allows you to track specific individuals and be notified of job changes. This allows you to reach-out to qualified leads at a very relevant moment. If you would like to learn more about this feature or add to your Amplemarket plan, reach out to success@amplemarket.com.
Contact Tracking is a great signal because:
people are changing jobs every other year

a job change is a significant event for a lead

a job change is a time when executives will assess their tech stack.
The type of plays this signal enables are:
Sales teams can reach-out to known champions who've previously used or even bought your product — past happy customers are your best promoters and easier to close

Sales teams can follow-up on Account-based efforts when gatekeepers (the opposite of promoters) leave the target organization

CSM teams can proactively manage accounts when key champions leave
How to start Tracking?
There are several ways to find contacts to set up a track.

Via Salesforce CRM integration (within settings)

Upload CSV (within settings)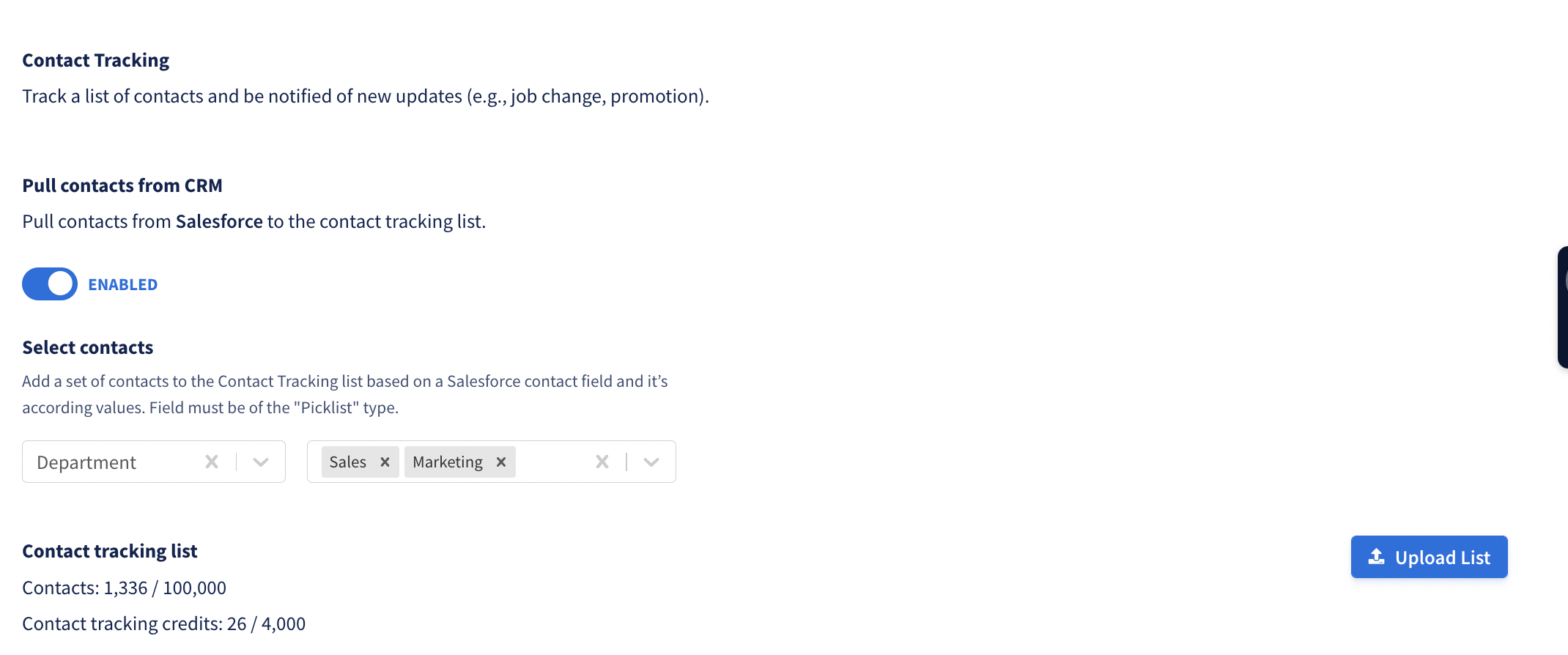 Add contacts from Searcher
Assign specific tracking labels to any contact being tracked (from searcher save or in your contact tracking list in settings!)
What happens once I track someone?
Be notified via e-mail of changes - Allows you to reach out individually ASAP as time is of the essence!

In Searcher - We've added a searcher filter that allows you to search for tracked contacts who changed jobs.

You can filter by changed jobs vs. promoted, show everyone you're tracking, or filter by a tag you've created

Any Contact Tracking filter search can be saved to make a Profile (to use in a sequence). This profile will also be updated live to include new changes!